ecoLiving
ecoLiving founder Jo Mack
As a working mum with two young children, Jo could see the growing plastic crisis and refused to accept that waste is an inevitable consequence of how we consume products.
Constantly looking for ways to reduce plastic use and find plastic-free alternatives, Jo found herself struggling to find the right products. Either the alternatives didn't exist, or they weren't truly plastic-free, biodegradable and compostable.
With a firm belief that there is almost always an eco-friendly option that is comparable in price, better in quality and that doesn't come at the expense of the planet, she took action.
It all started with Boobalou
Jo started with www.boobalou.co.uk, a website selling environmentally friendly products such as reusable nappies and menstrual products. This did extremely well but there were products that she wanted but didn't exist so began her long journey of product development.
It started with eco floss, all available products were made from silk and it needed to be vegan and cruelty free. She found a place in Europe that would manufacture it for her, making sure it was palm oil and beeswax free, taking nearly two years in total.
Similarly, all eco cotton buds had a paper box with a plastic window, and she wanted a 100% paper box. The factory where she got them manufactured had to create a new machine specifically for them, and she also made sure they were organic and Fairtrade.
Though it was time-consuming work, it was worth it and she ended up with good quality, ethical products that were missing from the market.
ecoLiving had begun...
In 2014 Jo set up ecoLiving to support small, independent companies that shared her vision of sustainable living, and to make products sustainable, effective, and accessible to all. Initally working out of one room in her house, which grew two rooms, to a workshop in her garden, to a storage unit, to two storage units, to the warehouses that ecoLiving is run from today!
As ecoLiving has grown, Jo has been joined by her sister Sarah and supported by a small but mighty team that share the very same family values that are at the centre of all that we do. We work together to provide a friendly, professional level of service, and to continue improving our business by helping customers to improve theirs.
Our team

Jo's determination and passion for sustainability and tackling the climate crisis is at the heart of all we do, ensuring transparent and ethical sourcing, production and distribution that you can trust.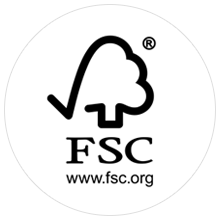 FSC® certified

We are FSC® certified, so be assured that all wood used in the manufacturing of our products is from well managed forests.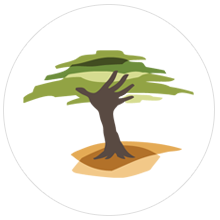 Eden Reforestation Project
We are partnered with Eden Reforestation Project, a global initiative employing local people to plant millions of trees every year.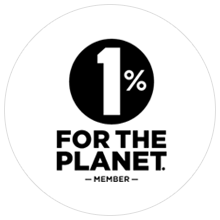 1% For the Planet
A global network of businesses, individuals and nonprofit organizations tackling our planet's most pressing environmental issues.